杨茜 (Qian Yang)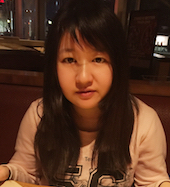 Ph.D. Candidate
Institute for Interdisciplinary Information Sciences (IIIS)
Tsinghua University
Office: FIT 4-609, Tsinghua University, Beijing, China, 100084
Email: laraqianyang[at]gmail[dot]com;
[Curriculum Vitae]



I am currently a Ph.D. candidate at Tsinghua University. My supervisor is Prof. Gerard de Melo. I'm a member of the Web Mining and Language Technology group at Tsinghua University, part of the Institute for Interdisciplinary Information Sciences (IIIS), which is led by Turing award winner Andrew Yao. Before that, I received my Bachelor of Computer Science from Beijing University of Posts and Telecommunications, with two publications (indexed by SCI, Impact factor ~3) in the area of quantum information and top ~1% of GPA rank.
Pronunciation of my name is [tʃiæ] (falling tone, the fourth of the four tones in modern Chinese pronunciation) for "Qian (茜)", and [ja:ŋ] (rising tone, the second one) for "Yang (杨)". It's my honor to have an English name "Lara" from Prof. William S.-Y. Wang, a famous linguist.
Last Updated: January 11, 2017.
Credits: Teaching icon from Icons8.